August 2, 2011
June 7, 2011
The Real Is Back
Whenever a good DJ & a good artist team up together to drop a mixtape, a classic is expected. But when DJ Drama & Young Jeezy team up, a classic is exactly what is going to come out. 
Jeezy & Drama teamed up this time around to drop "The Real Is Back" another great mixtape to add to their catalog together. 
Make sure you find a way to get ahold of this mixtape, & just hope that Jeezy's album will sound something similar to this. 
April 14, 2011
Perfect Takeoff/Landing
There's always a debate about what's hip-hop & what's rap. That's up to the ears of the listener, but I also have my own categories within hip-hop/rap. One of them is what I like to 'Trap Music,' if you don't know what that is then don't worry about it, there are some things that shouldn't have to be explained. Some of my favorite artists in that category are artist like Young Jeezy, Yo Gotti, Gucci Mane, Pusha T etc…
And after giving Playaz Circle's sophomore album "Flight 306: The Take Off" a good listen. I must say I was highly impress with the production on most of the songs on the album. Also, the lyrics surpassed my expectations both Tity Boi  Boy & Dolla Boy came correct with their part. I was surprised to see that they got in contact with Raekwon for a feature that showed me they know the history of their line of work, the other features they have kept the vibe of the whole album, their executive producer did a great job with this project.
Trap music isn't everyone's cup of tea, but if you do like to hear some good ol' trap music talking about cars, drugs, girls, & expensive tastes then you need to go buy this album.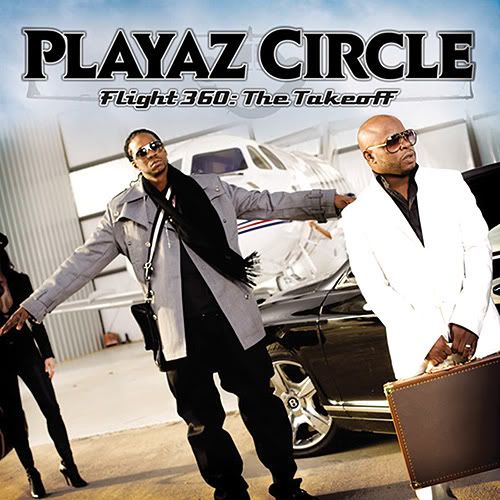 "So fresh I need a camera, So fresh Ima need some Magnums, Gotta magnum, in a magnum, 7-4-5 wit a 4-5" - Dolla Boy
 "Park my car in the valet my white T, smells just like a P, When I say P I mean a pound, when I say T I mean a town, So take these P's to the T Let's go in the key let's lock it down" – Tity Boi
April 5, 2011
Rolling Papers
This past weekend the Kush & Orange Juice originator dropped his unanticipated album; he was predicted to do good numbers, from what I heard he did over 100k, those are some good sales considering the current rage to bootleg/burn/download music. In my opinion he should've dropped his album in the peak of his buzz, which was when the Steelers were heading towards the Super Bowl, his unofficial anthem "Black & Yellow" would've guaranteed him some much higher sales.
That's beside the point; I got a copy of his album (original copy of course) from a friend to give it a good listen. He lost my attention throughout the album a numerous amount of times. His beats weren't as good as I expected, & as usual, I've heard better material on his mixtapes, which is the case with many other artists.
I'm not going to give it an in-depth critique, but I will say that his intro got a quick grasp on my attention, but quickly lost it soon after. His beats seem to sound to similar to one another, I know artist like to keep the same type of vibe throughout an album, but the vibe should have some dynamics to it.
I wouldn't recommend this album to anyone besides a Wiz fan, but in Wiz Khalifa's defense, I'm not a very big fan of his music to begin with, so if there are any Wiz fans out there I would love to hear a different point of view. 
"See you be catching feelings & I be catching planes, the story of my life you're just another page" -Wiz Khalifa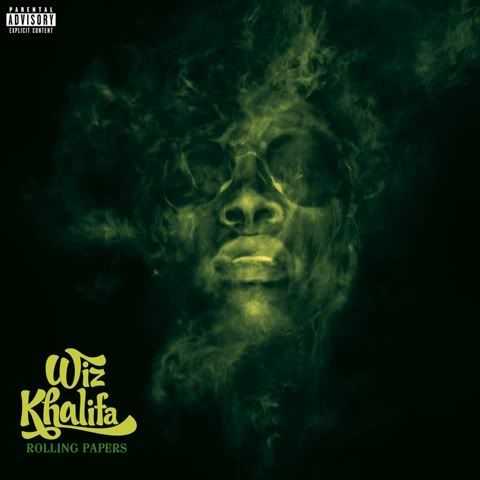 I do however vouch for the artwork. It looks really psychedelic, but that's where the complements come to a halt. 
March 29, 2011
I don't need to say much, just that Big KRIT has dropped his album for free for digital download! It's worth the 5 minute wait, so download it! 
Support real music!
To download the album just CLICK HERE
&
Stay updated with his website & tour schedule!
March 26, 2011
R.I.P. Eazy-E
One of the founding fathers of the West Coast/Gangsta hip-hop left us 16 years ago today. Show some respect & bump some gangsta shit for him. 
He was saying things some artist won't even say today, & ate at the white house. Now that's gangsta! 
Long live Eazy-E!
March 22, 2011
Keep On Pushin'
This year has been a blessed year for all you hip-hop listeners, a lot of talented artist are being signed, & others are having their careers rejuvenated. 
Not trying to imply that Pusha T has been losing his buzz, but there hasn't been a project of his out on the streets, until this week. 
Pusha T has just released his "Fear Of God" mixtape & he is a beast on it. So make sure you go to his website & download his mixtape free of charge, as usual, like I say & always will say. Take advantage of this free material before they start charging for it, and they they start charging, make sure you buy it. 
To stay updated with his music & projects make sure you visit his website
&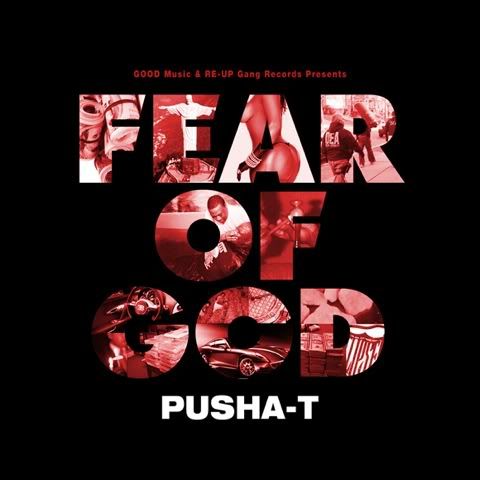 To download his project click here ——> now!!!!!
March 21, 2011
Scrublife
Earlier I made a post with the "youtube" artist I saw with potential, & on that post I did put them in ranking, as I recall I had Wax as my #1 choice.
I am not one to say "I told you so" but I am just here to let all my readers know that Wax has linked a deal with Def Jam. Def Jam is the same label that has signed Big Krit, this gives me hopes that record labels are starting to sign talented artist these days.
Wax has just recently dropped his new mixtape entitled "Scrublife" which is also the name of the record label he just got signed to Def Jam. I would do a review on the mixtape, but I just know it's going to be a legit project.
As usual, it's fore FREE, so take advantage, he is signed to a major record label, so enjoy the free material that is being put out while it's free.
Make sure you visit his website, & download his mixtape. If you want to continue to support Wax make sure you reblog this post, & stay updated with his new projects.
Don't bootleg or Burn, BUY!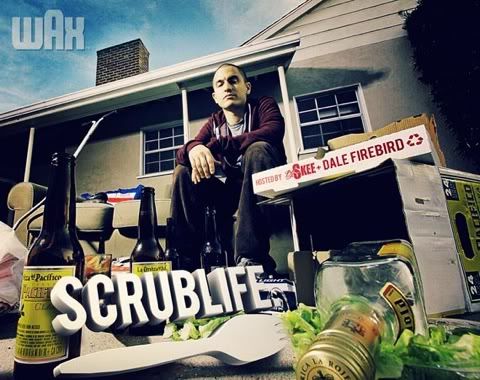 Check out his website
Click the link below to download his mixtap
http://www.djbooth.net/index/mixtapes/entry/wax-scrublife-mixtape/
March 16, 2011
R.I.P. Nate Dogg
It's sad to hear that we've lost another hip-hop icon, but I am pleased that it wasn't another violent murder to add on to the stereo type of hip-hop.
So roll up some of your best product, throw on some of his best jams, & have a good time out of respect for Nate Dogg. 
March 16, 2011
The more material Big K.R.I.T. drops, the more pleased I am with him as a musician. He is giving out his material free of charge, so make sure you check out his website, & stay up dated with his future "Return Of Forever" project. 
The two songs he has up for download right now are two great singles, he is currently working on a music video for "Dreamin" which is a very dope song. "American Rapstar" is his latest single, & has received a lot of positive feedback. 
Many artist don't leak such good material like Krit does, so take advantage before he begins to charge for his services. Click the link below to check out his official website, & to download his two singles.
& 
Check out his XXL Freshmen video
http://www.xxlmag.com/2011-freshman-class/